Canvas Market
Canvas Market, Lake Nona, FL

Contracted as visual lead, project manager and designer to curate fixturing and props, collaborate on construction build-out, purchase, curate and merchandise floor ready goods.

Responsible for teaching and authoring the merchandising and operational standards to include signage, ticketing, POS integration and brand standards.
Canvas Market
Canvas Market Cafe and Canvas Market Goods is a lifestyle restaurant and retail space located in the newly developed Lake Nona community by Tavistock Development Group.

My primary responsibility was to create a brick and mortar destination for the residents of the community to eat, shop and live.

The target consumer ranged from ages 22 - 72, and a variety of demographics, from student to family to retiree.
Canvas Logo
A variety of textures were applied to the store for both POS and consumer experience. Working with the graphics team, color, font and material was determined to compliment the adjacent Canvas restaurant.
POS Integration
New to product retail, an integrated system had to be developed and taught to the staff. Inventory management, pricing, ticketing, margin and sales education were all provided through one on one training as well as workshops to ready the team for opening.
Inventory Curation
A variety of items were curated from new product vendors as well as sourced as vintage goods. Local, authentic and relevant were all necessary to the product mix, at a variety of price points. Due to the nature of the related cafe experience, the goods were merchandised and selected for ease of shopping and instant accessibility.
Authenticity
The Canvas experience integrated moments of authentic craftsmanship, from hand lettered signage to ink stamped bags and tags.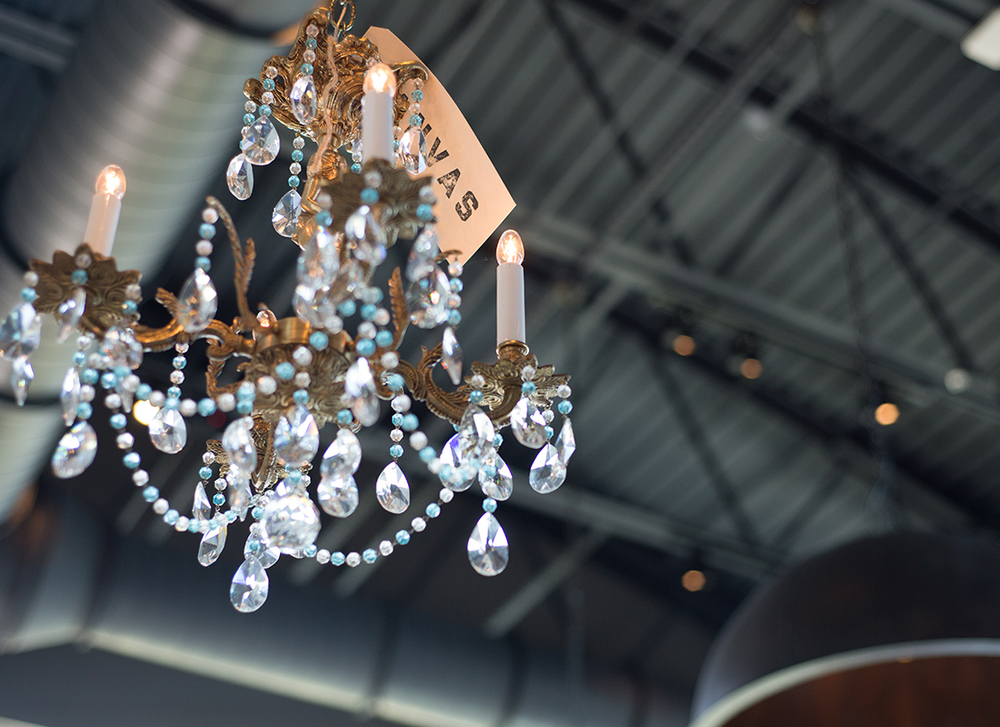 Brand Direction
Working with the public relations team, staging and styling for the website and launch materials were orchestrated prior to opening. Assisting the marketing team with the understanding of the product offerings, customer experience, voice and location navigation were critical to the strong brand identity for this Lake Nona destination.